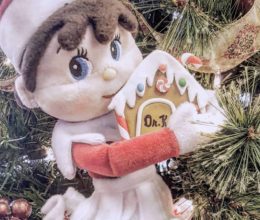 December 1, 2018
Meet Elva the Elf – a mischievous sprite from the North Pole sent to help keep an eye on our patients.
Damon Braces System
The most efficient method for providing exceptional orthodontic treatment
Damon Clear Braces
Combines clear, tieless brackets and high technology archwires that move teeth fast and comfortably
Invisible Braces
Invisible braces are designed to fit on the backside of the teeth, instead of the front
Surgical Orthodontics
Corrects jaw irregularities to improve the patient's ability to chew, speak, and breathe
Custom Braces by Insignia
Customizes braces and wires to you resulting in a radiant smile that takes less time
Invisalign
A series of invisible, removable, and comfortable aligners that no one can tell you're wearing
TAD's
Temporary anchorage devices are titanium bone anchors
TMJ / TMD
Diseases that can involve the jaw joints, the muscles that control jaw movement and the dental occlusion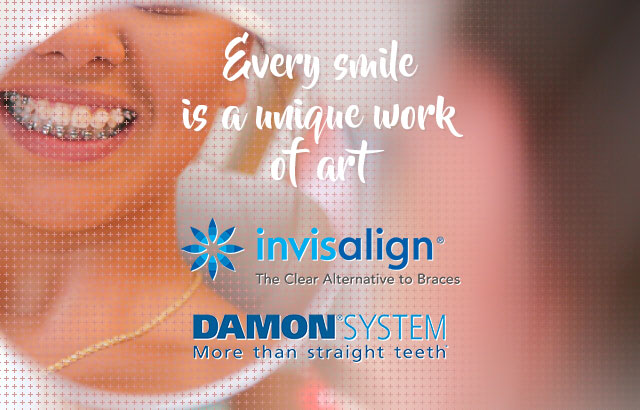 B. Jenaye
"I am in love with my new smile ! From the moment got them on to the day they took them off, they did such a great job making sure that I had full knowledge of my responsibilities of up keep, the importance of wearing rubberbands, and retainers. The staff is ALWAYS so welcoming and are very kind. I would highly recommend Dr. K orthodontics to anyone who is interested in perfecting their smile."
January 7, 2019

P. Washington
"My family has received excellent orthodontic care from Dr. Kaganova and her staff for a number of years. We definitely enjoy their friendly, caring, and professional manner."
January 1,2019

Katie M.
"Dr K is fantastic! I had a bad experience with my orthodontist, so I was nervous about taking my kids, but as soon as I met Dr. K I knew she was different. She's so nice, knows her stuff, the office is warm and friendly and they all put the kids at ease. So glad we found her!"
December 18, 2018

Terrell R.
"Let me tell you this place is Amazing!! I've never been to an office where there's so much kindness, and such spectacular service!! Dr.K is truly one of a kind!!
"
October 27, 2018

A. Palmer
"They do a wonderful job. And explain everything to you. Wonderful place to take your kids.
"
October 2, 2018

B. Bello
"Let me tell you this place is Amazing!! I've never been to an office where there's so much kindness, and such spectacular service!! Dr.K is truly one of a kind!!
"
September 10, 2018

Samuel M.
"My first visit/consultation August 30th, I could not be more pleased with your office. Not only was it clean and easy to find but everyone in the office was so wonderful and friendly. I left feeling confident and excited to get my braces. That alone made the visit worth whiled. And Dr. K is an amazing woman who touches you on a personal level. Will recommend everyone to this fabulous, caring team. I am so happy my dentist Dr. Haider recommended me to this office. "
September 5, 2018

Rebecca C.
"Let me tell you this place is Amazing!! I've never been to an office where there's so much kindness, and such spectacular service!! Dr.K is truly one of a kind!!
"
August 31, 2018

Toni L.
"I love Dr K. I like going to Dr. K for so many reasons. There are some of the nicest people working there and I feel a real personal touch in the way I've been treated coming here. I just recently got my braces off and I LOVE my new smile. They were always willing to answer my questions and find a way to work with me throughout the process from my initial consultation visit and which braces would be best for me and a plan to pay for them, to how will I sing with these rubber bands in my mouth. Dr. K is always looking for a way to help her patients have a great experience in the office. She is super sweet but more important, knowledgable and professional. Dr. K and the staff care about helping you have the best smile.
"
August 31, 2018

Ashley E.
"Dr. K is hands down one of the nicest individuals I have ever met. She is so passionate about her work that she does. All of the ladies that help her in the office are just as friendly and do an excellent job. I highly recommend this orthodontist office. Dr. K is always so respectful towards her patients and ladies that work in the office. I am so happy with the decision that I made to get my braces from Dr. K.
"
August 23, 2018

Shersy B.
"I went to Dr.K 7 years ago and it has been one of the best decisions my parents made for me. They did a great job on my teeth, I had it for two years and a half, and I smile everyday now. I thank Dr. K and her workers a lot for my teeth, I will definitely recommend this place to anybody who needs braces and want fast results and people who care about them."
June 12, 2018

Michael J.
"Dr.K and staff are the best. The office is extremely friendly with a level professionalism and attention to detail unparalleled by any office I have encountered. I recently had my braces removed with amazing results. This is the first time I have ever written a review and its a testament to the first class treatment Dr.K and office provide. I highly recommend Dr.K to anyone interested in orthodontic treatment. You will not be disappointed.
Thank you!!!
"
June 4, 2018

Anthony F.
"When your 10 year old is looking forward to spacers and braces, and future appointments, you know they're doing something right. Beyond friendly atmosphere, staff and Dr. K were excellent. I could go on and on about how great our consultation was. Definitely would recommend."
May 30, 2018

Andrew M.
"Dr. K Orthodontics is the best around. The friendly and supportive staff is with you every step of the way. I HIGHLY recommend Dr. K for all of your orthodontic needs. "
May 15, 2018

N.D.
"This was the best orthodontist I've ever been to. The people are so friendly there and the scheduling is really flexible if you're a busy person. I just got my braces off today and they do a little celebration and everything. The doctor see you as an actual person and not just a patient. I highly recommend this orthodontist."
April 3, 2018

Samuel R.
"Experience from arrival to finish was wonderful. My child felt safe and happy, but was involved the entire visit so that he understood what was happening. All the technicians were very friendly and Dr K was very easy to talk to. The office is bright and kid-friendly. So happy to have been referred to this office and bonus for it being right in my backyard. "
Mar. 17, 2018

Christina S.
"The staff has a lot of knowledge in the field. The staff is very welcoming and friendly. Satisfied with my experience there. "
Mar. 1, 2018

Jenny G.
"Dr K is the best. Her and the staff have care and treated me like their family. I couldn't be happier to be her patient and gone through this braces experience with Dr K. I would recommend her in a heart beat. And I give them 10 stars!"
Feb. 2018

Brett K.
"Dr. K and their entire staff are professional and extremely thoughtful to every one of their patients and their families. You feel that they actually care about you and your well-being. They are also extremely informative, putting nervous children at ease throughout the process. My daughter just had her braces put on, and it could not have been a more pleasant experience for everyone!
"
Feb.19, 2018

Benjamin M.
""Dr. K and her staff are the best around. The care is unmatched and the people are wonderful. Highly recommend Dr. K"


"
Feb 13, 2018

Milah B.
"Top Notch —
This was my very first visit to this office. The entire staff was great. They were all very personable and friendly. They even wished me a happy birthday upon my arrival. Dr. K took her time and listened to me. Nothing felt rushed but I was in and out quickly. Perfect experience.


"
Feb 13, 2018

David G.
"Always a professional and pleasant experience. GO EAGLES!


"
Feb 1, 2018

Riley M.
"As soon as we walked in it was a very comforting atmosphere. Everyone was so welcoming it put my daughter at ease.


"
Feb 1, 2018

Anna A.
"Prior to me going to Dr. K, I very rarely smiled. Now I can't stop and those who know me before Dr. K can't believe how beautiful my teeth and smile are!! Dr. K and her staff are the absolute best!!!!


"
Jan 24, 2018

Dior M.
"I've went to so many orthodontics within a year and all they told me was that I was going to need jaw surgery to correct my underbite until I walked into Dr. K Orthodontics and she took extreme cautious measures and showed me that I DIDN'T need surgery due to her unique brace system. I am beyond please with my new smile!"
January, 2018

Sharon P.
"I had a wonderful experience here. Dr. K and her staff were always kind, cheerful, and caring; as well as compassionate about what they do! I would recommend anyone of any age to come here for their orthodontic treatment!"
December 4, 2017

Janet F. M.
"Dr. K is the BEST. She makes each and every patient feel special. Dr. K is so friendly and upbeat. And you can tell her staff really love to work for her because they treat each patient just as special as she does. The office is very clean and cheery. The wait time for each appointment was minimal. Best of all my braces just came off. And I Love My Smile!!"
November 3, 2017

Megan M.
"My family's experience with Dr. K and her entire team has been, for lack of a better word, outstanding. I recommend this practice to anyone and everyone looking for orthodontic care. My son's teeth look amazing and we are getting ready for round two with our other son. Thank you."
October 30, 2017

Marcos G.
"They are great at what they do, work with you, and always have a smile on their face while doing so. Would recommend them to anyone!"
August 1, 2017

D.D.
"I Feel so much more confident and cant stop smiling !! Thank you for this amazing job to my great Doctor Tatyana Kaganova she did an amazing work.. perfectionist!!! Highly recommend her! "
July 25, 2017

G.F.
"Dr."K". Is the best! And her team-They did a great job in my new life. Now I can smile when I take my selfie! Thanks again!"
July 3, 2017

Kelly E.
"This place is wonderful! Every member of the staff is amazing! Dr. K is the real deal!"
June 23, 2017

Marlene V.
"Love my new smile thanks to Dr. K and every one of the ladies that worked on my teeth. I am beyond satisfied with my teeth. Very nice and friendly environment- always pleasant and dedicated on every appointment. Recommended to anyone looking for a Orthodantist for a new smile. Thank you all so much!"
June 21, 2017

Regan H.
"Telling all my friends. Peytons teeth were perfect in 18 months!! Thank you, Dr. K!!"
May 20, 2017

Paige D.
"Dr. K is a wonderful person her staff is phenomenal I would not have one anywhere else she does fantastic work and we are very happy with the results."
Apr 19, 2017

Devon D.
"The staff is amazing always so helpful and friendly! The office is beautiful and so is everyone that works there! This is the place to go!"
Mar 31, 2017

Nadya D.
"Dr. K and her staff are super pleasant. The most welcoming doctor's office I've ever been too! Explained everything in detail. I will definitely be back."
Mar 10, 2017

Esther S.
"Dr. K, AND her staff are the best. Really loving and caring and the office is always IMMACULATELY clean!! Never waited to be seen, my scheduled appt was always the time it was schedule. Dr. K is a perfectionist and I couldn't have chosen a better Orthodontist. You're the best at what you do ⛦⛦⛦⛦⛦⛦⛦⛦⛦⛦ ten stars, not 5!"
Feb 2, 2017

Diane T
"Exellent staff ! Can't wait to come back and get my braces put on. I was comfortable and the environment was very welcoming and friendly! So happy to have found this place :) "
Jan 18, 2017

Anna A.
"Dr. K and all her staff are Great!! They are like family, they know and acknowledge you the moment you step in the door. You are always greeted with a smile from Linda! "
Jan 4, 2017

Imani P.
"I would like to take this time to thank Dr. K and her staff for the excellent service and her awesome staff . I would recommend Dr. K and her staff to the world. Thank you for your excellent services. "
Jan 1, 2017

Jennifer P.
"I love the office and everyone in it!!!! I recommend you guys to people I know all the time!!! Thank you for big such an awesome office!! "
Oct 11, 2016

Aidan F.
"We love Dr. K and her staff. The care is personalized and very friendly. Highly recommended."
Oct 4, 2016

Nadia F.
"Very welcoming, professional office. So happy to have found Dr. K."
Aug 11, 2016

Leah G.
"We love Dr K and her staff. Very helpful and nice. i refer anyone I know whose children need braces to go to Dr. K. "
Sep 13, 2016

Danielle G.
"Highly recommended! Very professional and friendly staff. I had seriously crooked teeth but they really worked wonders on my smile.
"
Sep 1, 2016

Enrique R.
" Dr K office is great! A very friendly environment! Great staff! Dr K is great! I made the best choice by choosing Dr K and her staff for my sons braces! Thank u very much!"
Aug 26, 2016

David G.
"I love my teeth now. Dr.K make magic on my teeth thanks Dr.K! "
Aug 23, 2016

Dimirra M.
"I love Dr. K and her staff they are great. She did a perfect job to my teeth."
Aug 17, 2016

Adrian V.
"Dr. K and her staff are caring of their patients. They not only have excellent work ethic, but they are caring and compassionate towards their patients. My child has received the best of care and the outcome of his teeth are beautiful. Thank you Dr. K" and staff"
Aug 16, 2016

Nadia F.
"Very welcoming, professional office. So happy to have found Dr. K."
Aug 11, 2016

Connie L.
"Love this place. Everyone & I mean everyone is so pleasant. Love that I get texts to confirm my appointments.
"
Jul 27, 2016

Myriam P.
"Very competent and trustworthy team! Give good explanations on the orthodontic process and are always available to address any concerns."
Jul 23, 2016