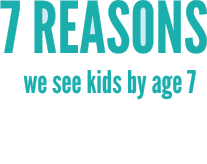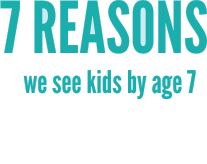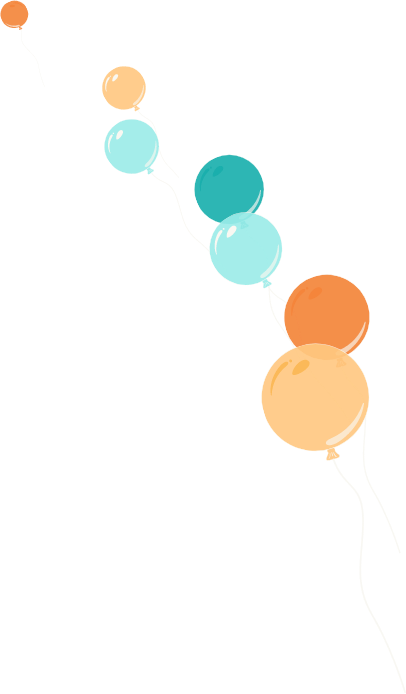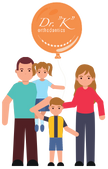 Improper jaw position
Teeth meeting abnormally or not at all
Insufficient space for adult teeth to erupt
Tongue habit: posture, position, thrusting
Premature or delayed loss of baby teeth
Thumb or finger sucking habit
Building self-confidence
CLUB DETAILS
Who are Club Members
AAO recommends children see an orthodontist no later than age 7, as some conditions are easiest and best corrected early. If early treatment is recommended, our Kids' Club ensures a fun, positive experience throughout treatment. You'll also receive complimentary growth and development check-ups every 6 months until your child's smile is developmentally ready for Braces or Aligners.
7&Up Gameboard
With each regular visit, advance your team 1 space on the board. Once your team reaches 'finish', Dr. "K" will host a pizza party, inviting all members of that team!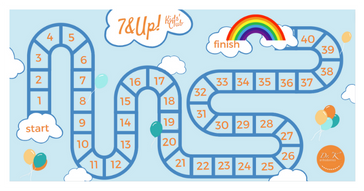 7&Up Referral Drawing
Refer a friend by giving them a Dr. "K" Goody Bag! Once they redeem their free consultation, you AND that friend are entered for a chance to win a trip to Dave & Busters!
Kids' Club Punch Card
Complete any of the 7 tasks listed on the back of the punch card. Once you've "popped" all 7 balloons, you're entered for a chance to win Dr. "K"s Grand Prize!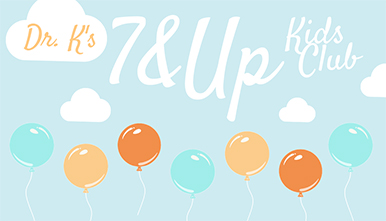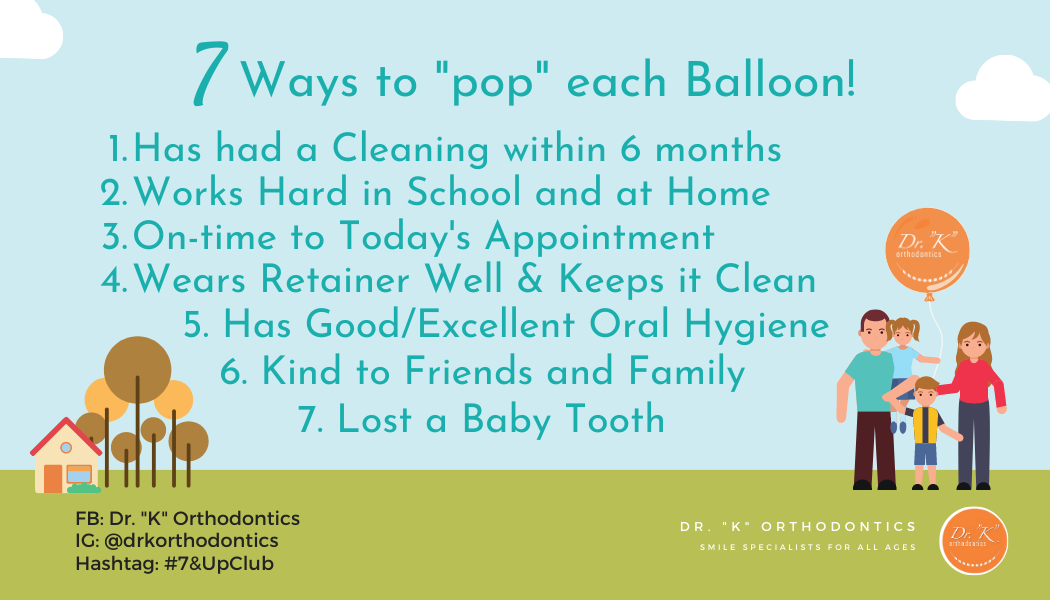 Appointment Prizes
With each visit, play PLINKO for a prize. Wherever the chip falls will determine the prize basket you choose from!